What is the metabolic diet?
Natural product solutions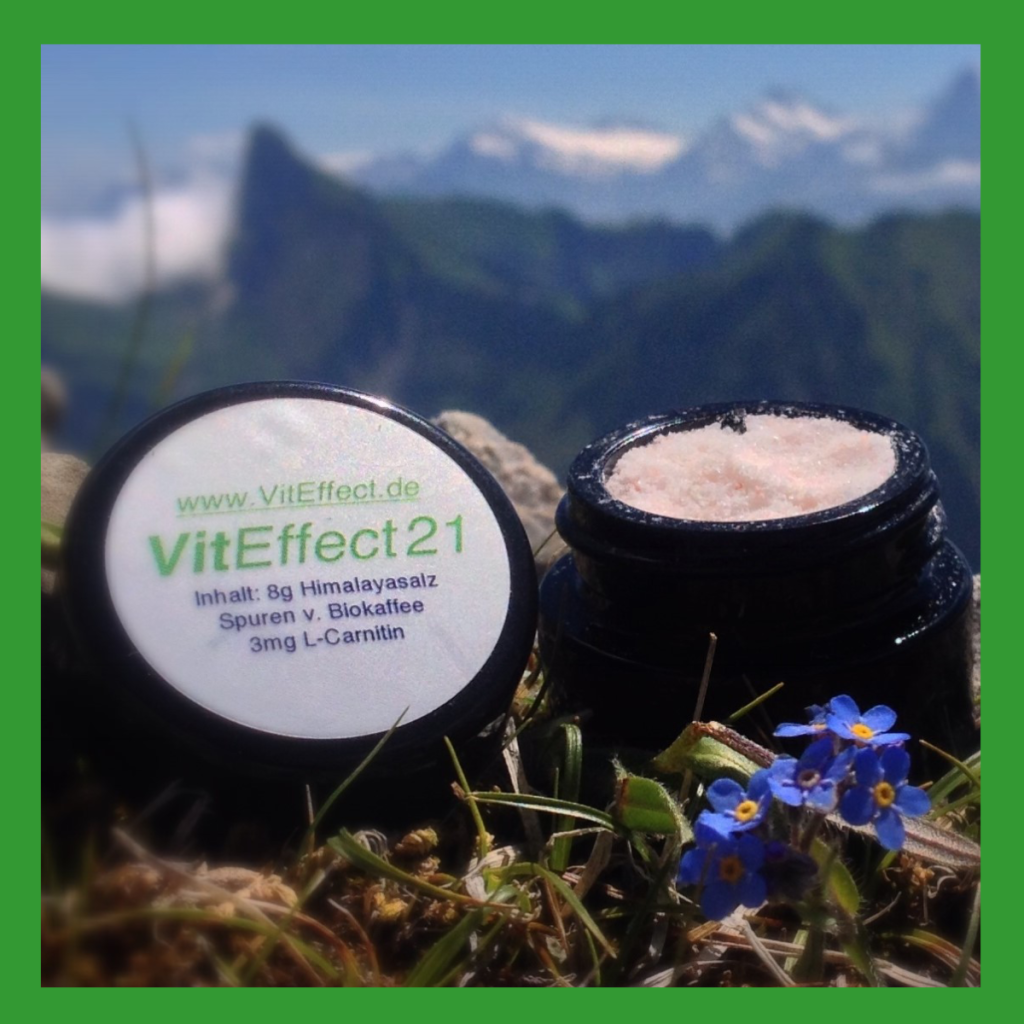 VitEffect21
Himalayan special salt (10g)
Our classic: The custom-made product based on organic Himalayan salt. The material components contain special Himalayan salt, L-carnitine (3mg) and traces of organic highland coffee.
VitEffect21 is sugar-free (without sucrose), homeopathy-free and alcohol-free.
We have received a lot of enthusiastic feedback, especially because we produce sugar-free and alcohol-free. Some users also describe positive taste benefits and pleasant thirst-inducing effects.
Send us your user feedback to kontakt@viteffect.de
Alternatively, you can also use our contact form.
We look forward to hearing from you.
Feedback list
ORDER NOW
VitEffect21
Special Himalayan salt
Recommendation: 5 times a day: 1 spatula tip (see photo)
It has proven useful to take it independently or about 5 minutes before meals. It can be taken pure or dissolved in water. Daily dose: approx. 0.3g
VitEffect21G
Himalayan Carnitine Globules
Recommendation: 2-3 globules 5 times a day – regardless of meals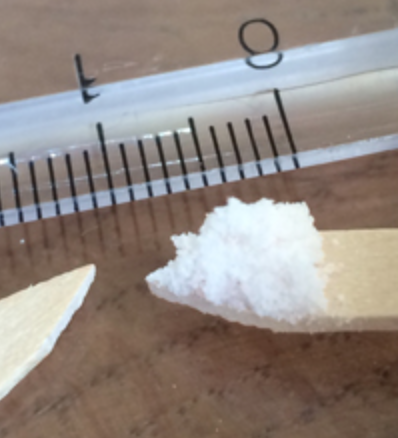 During the first 21 days of the metabolic cure, i.e. in the 2 days of the loading phase (phase I) and in the following 19 days of phase II of the metabolic cure, VitEffect21 is taken 5 times a day for support.
The recommended intake for the globules is 2-3 globules 5 times a day – regardless of meals. For the salt it is a spatula tip or a moistened fingertip 5 times a day.